Parents and Students of all ages
GET YOUR QUESTIONS ANSWERED AT:


"Wish I had known!"
WEDNESDAY, SEPT. 30 • 5:30 pm–7:30 pm
JWCC Quincy Campus, 48th & Harrison
Attend In-Person or Virtually!
Hear from parents and students who have been in your shoes! Area experts give you the real deal about financial decisions and an insider's look on how to make the system work for you.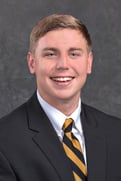 KEY NOTE SPEAKER
Trent Murfin, Edward Jones
Financial Solutions: Resources
for Affording College
FREE!
Event Topics Include:
Money for school? Yes Please.

Undecided? Career Exploration

Start making money in 2 years or less

Transfer - What's the process?

Q&A panel for parents and students
For more information, call or text 217.393.8400