Esports at John Wood!
Are you a gamer? John Wood Blazer Athletics is excited to bring Esports to the College! Take part in this highly competitive program against other local colleges and universities. Blazer Esports is affiliated with the National Junior College Athletic Association.
John Wood is committed to bringing the best to Esports, and has created a new high tech gaming classroom with brand new computers.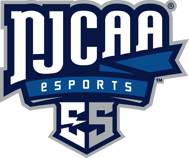 Gaming Titles:
CS:GO

Hearthstone

Madden

Overwatch

Rainbow Six

Rocket League

Super Smash
For more information, fill out the form on the right. We look forward to having you represent Blazer Athletics!

I'm interested in Blazer esports!