Win a Career Makeover!
Every day adults just like you are changing careers.
Here's your chance to turn your dreams into reality…
Register on this form and tell us why you should win a career makeover.
The winner will receive full tuition, fees and books!

Applications close January 20th. Semi-finalists will be notified by January 30th. Good Luck!!! Questions? pr@jwcc.edu

Contest Rules Paper Application
(A limited number of programs are excluded. Please see rules for details.)


Dana Simmons, Career Makeover Winner 2017
Dana Simmons is a 47-year-old mother of three who has operated her own cleaning business for 18 years, is now pursuing her degree in psychology thanks to the Career Makeover from JWCC and WGEM!
'I've worked with my hands for years. Now I want to work with my mind." - Dana Simmons

"I was blown away when I made the final 20. I was speechless when I made the final three. I'm so ready to begin this next chapter of life." - Dana Simmons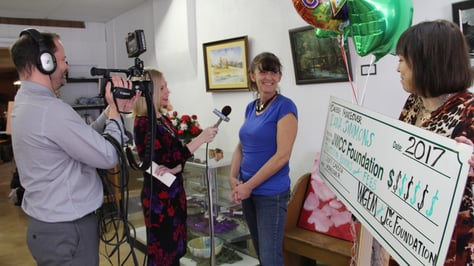 Sponsored by: