We are looking forward to having you on campus!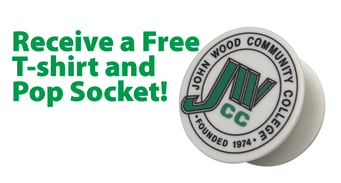 Friends Day is April 3 and 4, 2019. Register to attend and receive a free t-shirt and pop socket!
During Friends Day, you can sit in on a class, grab a bit to eat in the cafeteria or from the bookstore, and talk with students on campus. It's a great way to become introduced to college life!
If you have any questions, contact us at 217.641.4337 or email admissions@jwcc.edu.